3 Bedroom Houseboat in Alleppey
If you are a larger family, with grandparents or grown-up children, it is not convenient to sleep all in the same room. You need your own privacy and freedom. Our 3 bedroom boathouse Alleppey comes to your convenience at this stage. The most attractive side of this type of houseboat is that each bedroom in it comes with an attached bathroom and a common dining area. All rooms are air-conditioned and it will feel exactly like your own home floating on the water.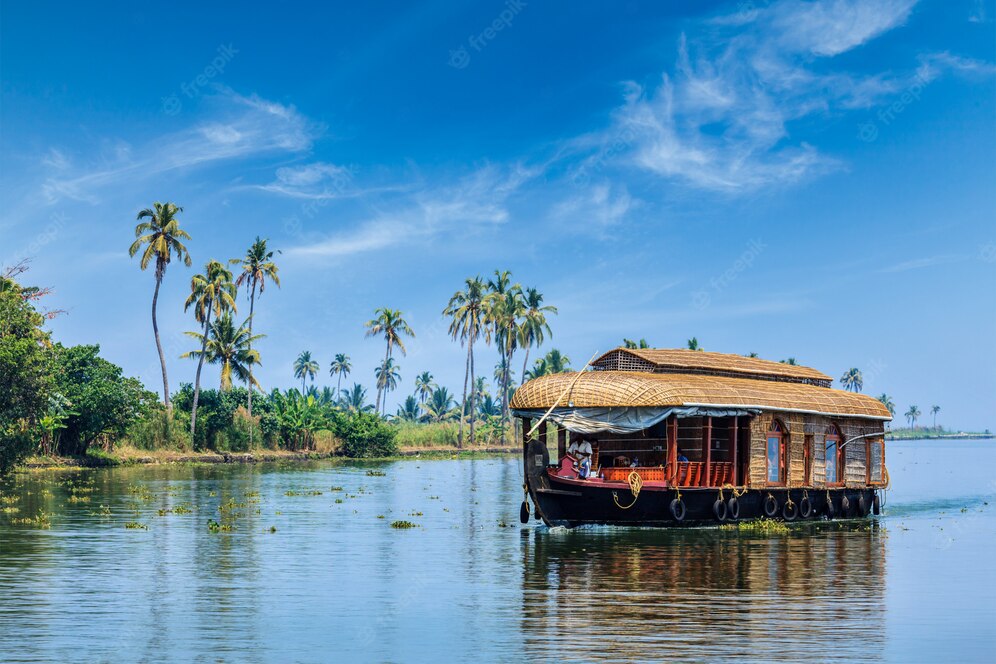 3 bedroom boat house with upper deck
We recommend three bedroom boat house with an upper deck if you are particular about sightseeing during your trip. Standing or sitting on the upper deck will give you a clear view of the outside while the boat is cruising. We take a route covering many beautiful sceneries like lush green lands, paddy fields, and beautiful countryside. You can capture those wonderful scenes and keep them as material for reminiscing the good time you had.
3 bedroom boat house without upper deck
In this type of boat, the upper deck facility will not be there. However, these boats can cruise through narrow canals and take you to some unseen spots in and around the Alleppey backwaters. Another advantage of non-upper deck boats is that they can cruise even when the climate is not so pleasant. Upper deck boats are required to comply with a lot of safety procedures compared to non-upper deck 3 bedroom houseboat Alleppey.
Available in deluxe, premium and luxury categories
We offer 3 bedroom boat house in Alleppey in three different categories – deluxe, premium and luxury. Depending on the type of services you wish to avail yourself of and the range of amenities you want to have on your houseboat, you can choose your favourite category.