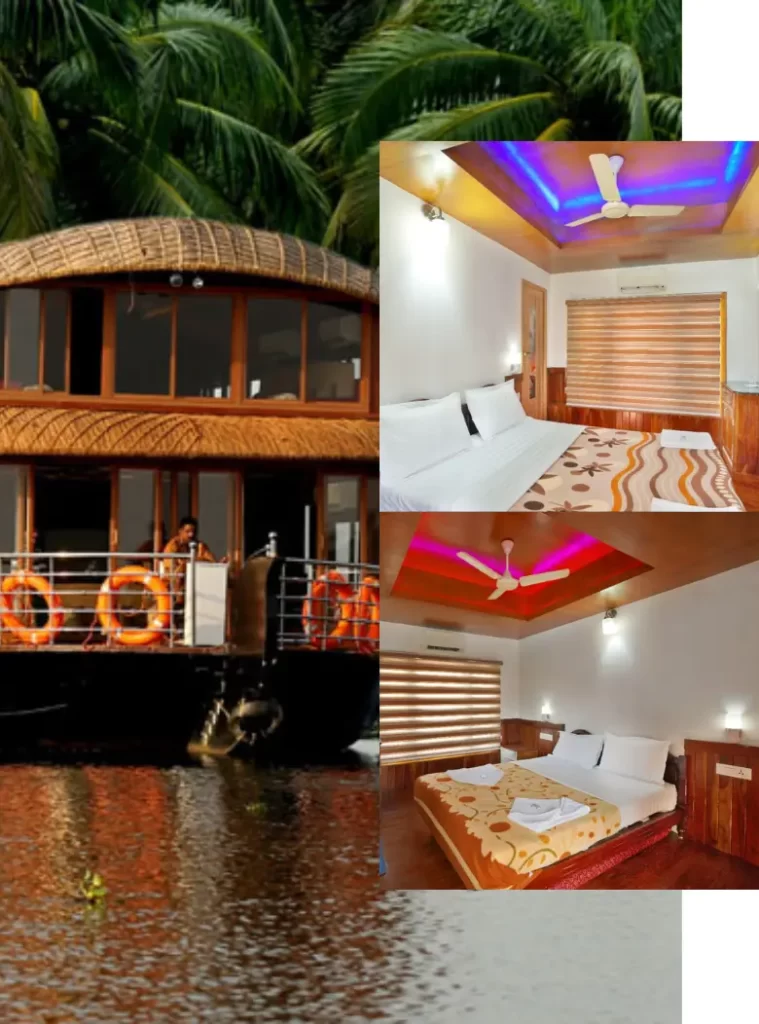 A brief History of Alleppey Boat house
We have been into the house boat service business for more than two decades now. Initially, we cruised only to a few locations in and around Alleppey. Over the last few years, we have been extending our services to more destinations, after receviing requests from our valued customers.
Our founder, Vineeth, was one of the first in the state of Kerala to realize the growth potential of backwater tourism in Kerala, especially in Alleppey, the place that is globally known as the Venice of the East. He invested his time in doing intensive research about houseboats, travelling to destinations that offered such extravagant tourist options back when such facilities were rare to find in Kerala. Though he was not the first one to experiment with houseboats in Kerala, he was certainly one of the pioneers who started investing in luxurious boat houses in Alleppey, Kerala. Alleppey Boat House now has highly innovative and luxurious houseboats that attract locals and foreigners alike.
Over the last few years, we have made remarkable improvements in the standard of facilities. Our houseboats now compete with even the bests in the world. From the propulsion system used in the boat to the cabins, we have ensured that every element of the houseboat that you will get to rent from us is of superb quality.