The Beauty of Alleppey Backwaters
Want to book a houseboat in Alleppey? We can help you.
Want to cruise through the serene backwaters of Alleppey, admiring the beautiful countryside on the banks? We, Alleppey boat house, have got you covered. It is an experience that every human being on this planet should enjoy at least once in their lifetime. And we are there to help you. We offer the best package tour on a houseboat in Kerala, Alleppey.
Why choose Alleppey Boat house for your vacation?
Alleppey Boat House is the only one of its kind among houseboat services. We excel in offering quality services and being particularly strict about the safety precautions that we ourselves take and prompt our customers to adhere to.
With our extensive experience and expertise in backwater cruising onboard boat house in Alleppey, we are in a position to provide you with the most exciting and exotic experience, that too under the highest safety precautions.
Our Kerala boat house is well equipped with luxurious amenities and spacious rooms. As the most experienced houseboat service provider in Alleppey lakes, we are very much aware of all the best destinations to take you cruising and sightseeing. Our real-world knowledge about backwater cruising will certainly be of a bigger advantage to you when you choose us for the trip.
To book our boat house in Kerala, all you need to do is to get in touch with us through our contact form or email address or phone number given. Our representatives will follow up on your call or email and provide you with all the details. We will also guide you regarding the safety precautions, things you got to bring when you come for the trip and so on. We just want to make sure that you have the best experience with us. Whatever concerns you have, feel free to share them with us and get our experts' advice on the same.
Most trusted Alleppey houseboat providers
Alleppey Boat house is trusted by a growing number of international and local tourists. We are licensed and have been appreciated by the local and state governments for raising the bars in terms of safety standards. Providing our customers with a world-class boating experience in a safe atmosphere is our first priority.
Why choose Alleppeyboathouse.in for booking boat house in Alleppey, Kerala?
Looking for convincing reasons to book your houseboat trip with Alleppey Boat House? We strive to add perfection not just to quality and safety, but also to your overall customer experience. The salient features that make us, alleppeyboathouse.in, a true bargain are:
Alleppey Boat House is a locally registered company. There is a lot of difference when you go with a local service provider for a house boating experience in Kerala because they have more local connections, hands-on experience and the expertise to make your experience truly worth it.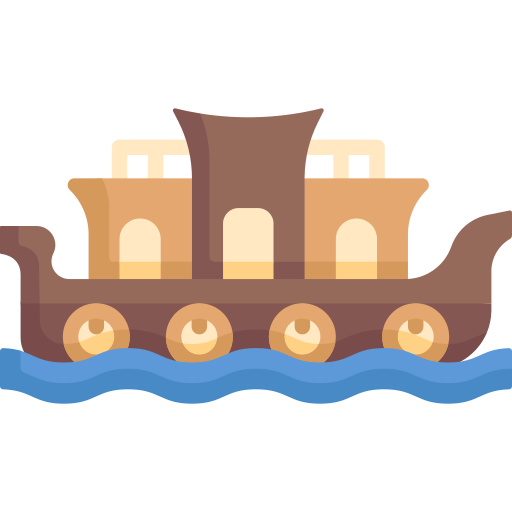 Alleppey boat house uses the best quality barges for houseboat services. We keep ourselves up to date when it comes to the latest additions to houseboating services. We research about the same offered in the USA, Thailand, and many other countries. We incorporate the traditional architecture of Kerala with international quality.

Ensuring the safety of our passengers has always been our first priority. Before the trip starts, our experts will give you a detailed session on the safe practices while on board a boat house in Alleppey. Our boats comply with the government's safety standards and are equipped with all boat safety measures.
We have professionally trained experts to guide you throughout your trip. Besides being a pleasure trip across Alleppey, this is going to be a learning experience for you as well.
All staff working with us are experienced and authorized. We have employed well-experienced captains to sail the boat. They are quite familiar with the climate of the region and the precise fathom at each spot in the Alleppey backwaters.
We accept a slew of payment modes to help you have a smooth payment transaction with us. You can pay us in Cash, through net banking, Credit or Debit Cards, or through UPI (PhonePe, GooglePay, PayTM).
Get in touch with us to Get Exact Price on Dates You Choose
The rates for our Alappuzha Boathouse packages are flexible and subject to availability. Contact us right away to reserve your preferred dates or dates with lower rates.
Listen to our customers about their Alleppey boathouse experience.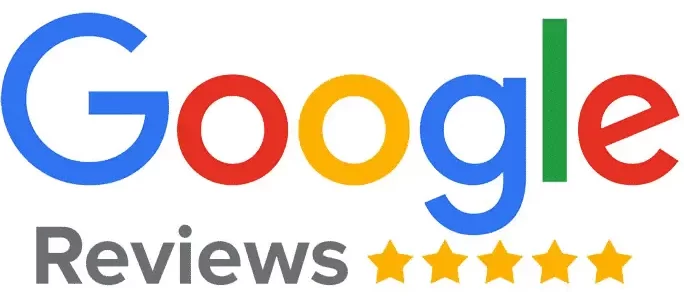 We went on a vacation trip last summer with Alleppey boat hose. It was an amazing experience for all of us. My children loved it so much that they are frequently reminding us to spend this year's summer vacation too with you guys.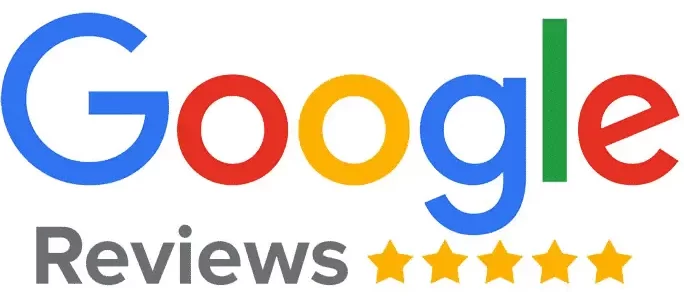 I thank the entire crew of Alleppey Boat House for making our holiday literally luxurious and extravagant. The ambience of the boat looked extremely out of the world and the staff were well-mannered and professional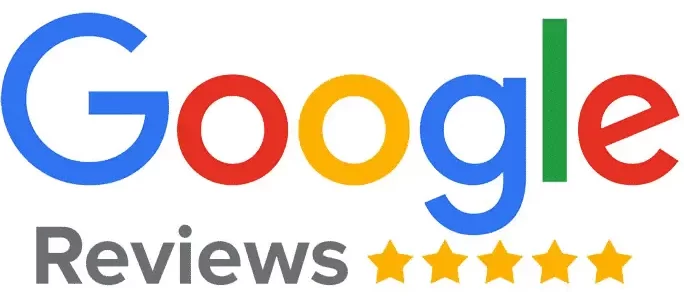 I have been coming to Kerala for summer vacation for the past five years. Houseboating trip has always been on our bucket list of activities. This year, I chose a new tour operator who included the Alleppey boat house trip in our itinerary. It was truly an experience worth remembering and paying for.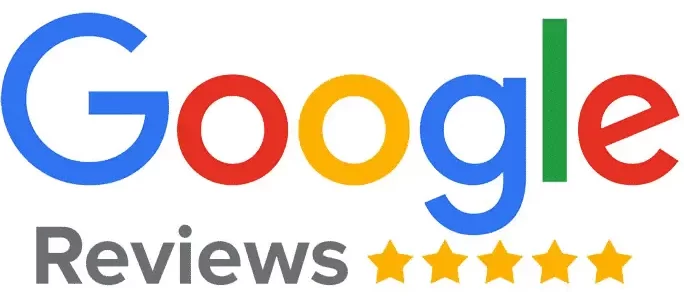 I am extremely happy to recommend Alleppey boat house to anyone who wants to experience a truly fantastic houseboating experience in Alleppey. They have a wonderful team on board who are ready to support you, take care of your safety and guide you throughout your trip.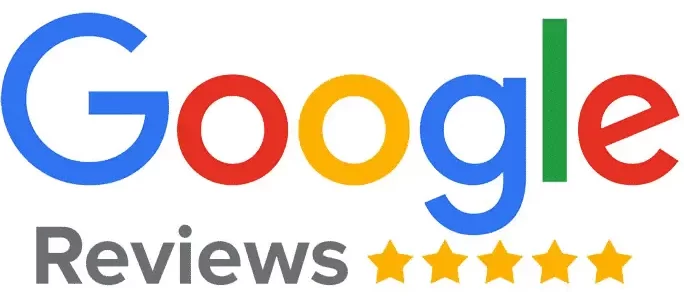 Thank you, Alleppey Boat House, for making our vacation memorable. We really enjoyed the trip. The locations you chose to cruise were amazing. The amenities provided in the boat were of world-class standard.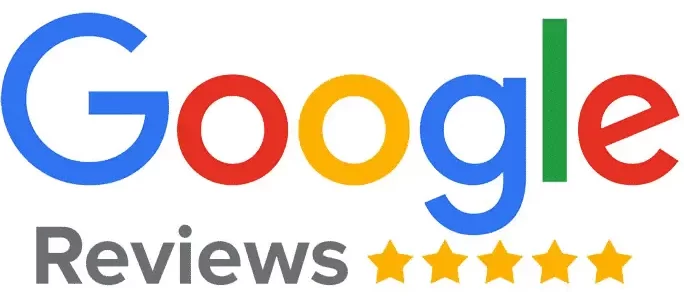 I am looking forward to coming again to Kerala next year and having another houseboat trip with my family. Last summer, I had the most amazing houseboating experience on your barge. I can't thank your crew enough for taking care of everything and ensuring safety each moment.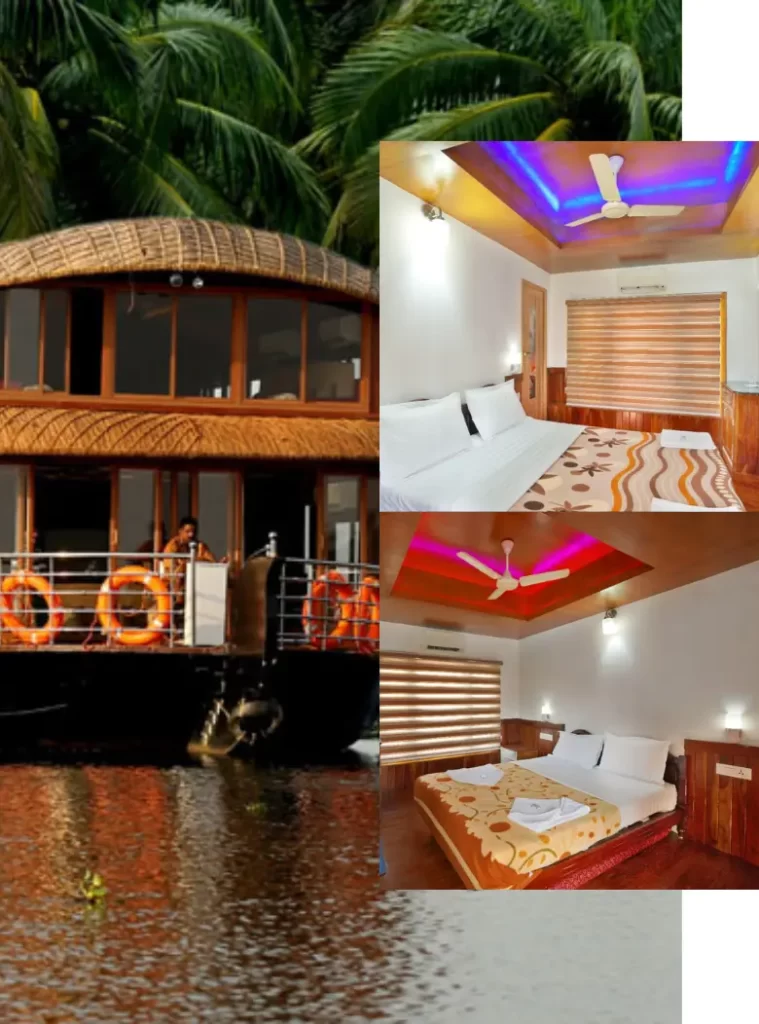 A brief History of Alleppey Boat house
We have been into the house boat service business for more than two decades now. Initially, we cruised only to a few locations in and around Alleppey. Over the last few years, we have been extending our services to more destinations, after receviing requests from our valued customers.
Our founder, Vineeth, was one of the first in the state of Kerala to realize the growth potential of backwater tourism in Kerala, especially in Alleppey, the place that is globally known as the Venice of the East. He invested his time in doing intensive research about houseboats, travelling to destinations that offered such extravagant tourist options back when such facilities were rare to find in Kerala. Though he was not the first one to experiment with houseboats in Kerala, he was certainly one of the pioneers who started investing in luxurious boat houses in Alleppey, Kerala. Alleppey Boat House now has highly innovative and luxurious houseboats that attract locals and foreigners alike.
Over the last few years, we have made remarkable improvements in the standard of facilities. Our houseboats now compete with even the bests in the world. From the propulsion system used in the boat to the cabins, we have ensured that every element of the houseboat that you will get to rent from us is of superb quality.
6 Things to Keep in Mind Before Choosing a Boat House in Alleppey Kerala
Your selection of a houseboat should be based on a few important factors in order to have a truly wonderful, safe and smooth experience. Here are a few tips for you to consider while selecting the right houseboat in Alleppey, Kerala.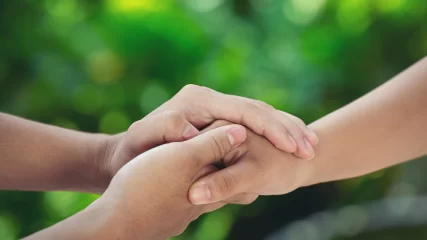 Reputation of service provider
There are quite a few houseboat services active in Alleppey, Kerala. Not all of them are up to the mark when it comes to safety, amenities and other factors that would make your experience great. Do not haste to choose a service provider without assessing their reputation.
One of the best ways to know whether your house boat service provider is reliable or not is to read reviews about them by previous passengers from Google My Business or other review platforms. Reading a few reviews will give you a bird's eye view of the service provider.
The staff working on board the boat house in Alleppey are experts – a captain with experience and deep knowledge about the backwaters and climate conditions of the region, guards who can give you lessons about safety and are on hand to rescue you in case of an emergency etc.
Availability of add-on services
Apart from the basic amenities and services offered, you might want to avail of add-on services, for instance, special food – pure vegetarian or diet. Make sure that you choose a houseboat service provider who is ready to avail such add-ons at your request.
With so many easy and transparent payment options available today, you may not want to be forced to pay through a specific medium. Before booking your houseboat trip, make sure that the payment options are transparent and convenient for you.
Refund & cancellation policy
Have a clear understanding of the cancellation and refund policy. If you are booking your trip a few weeks or months in advance, you will be required to pay some amount in advance to block the dates. However, in case you fail to make it on the specified date, you may readmore>>
Do you have any other questions?