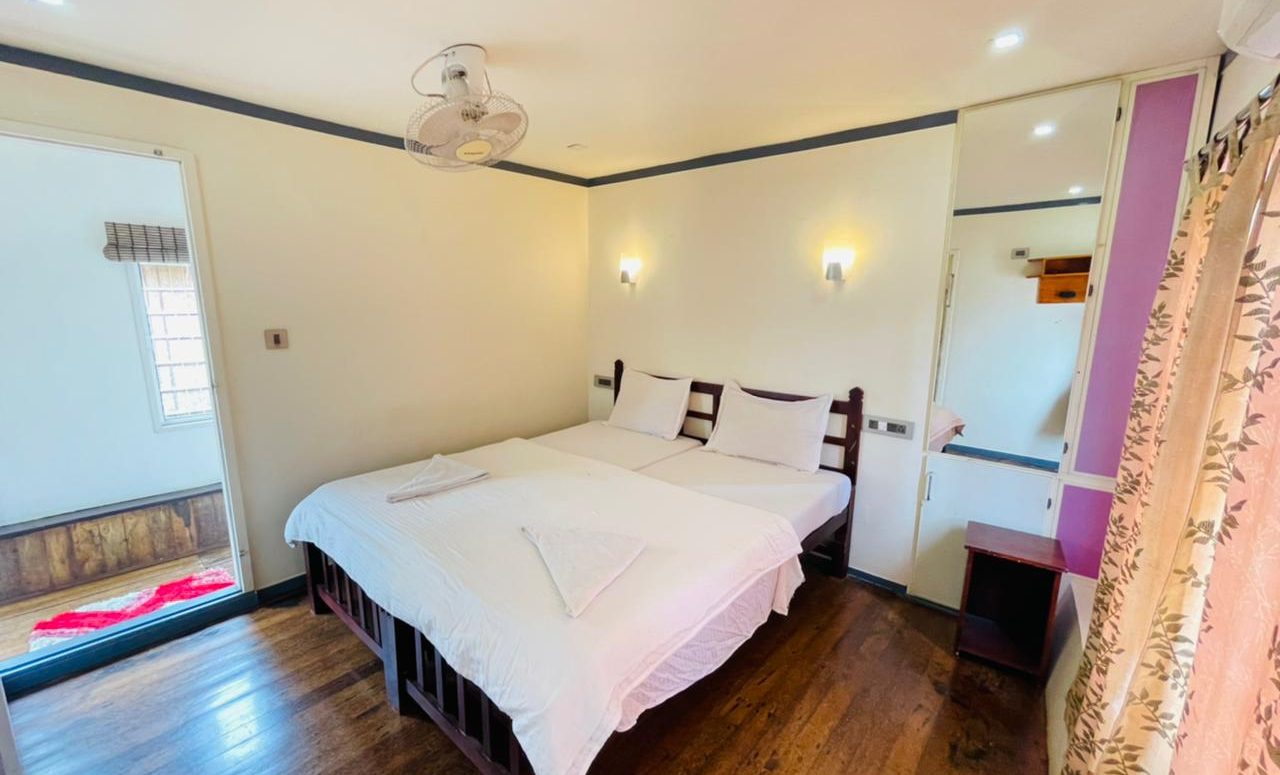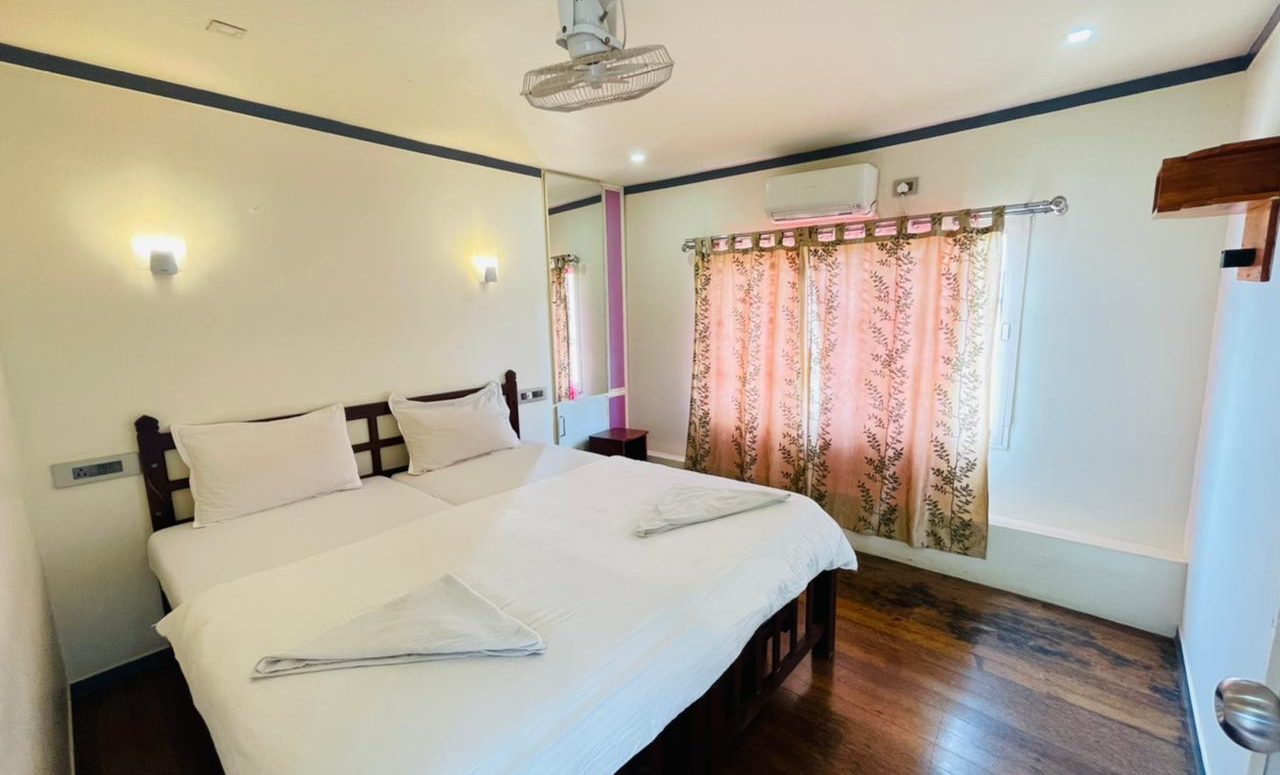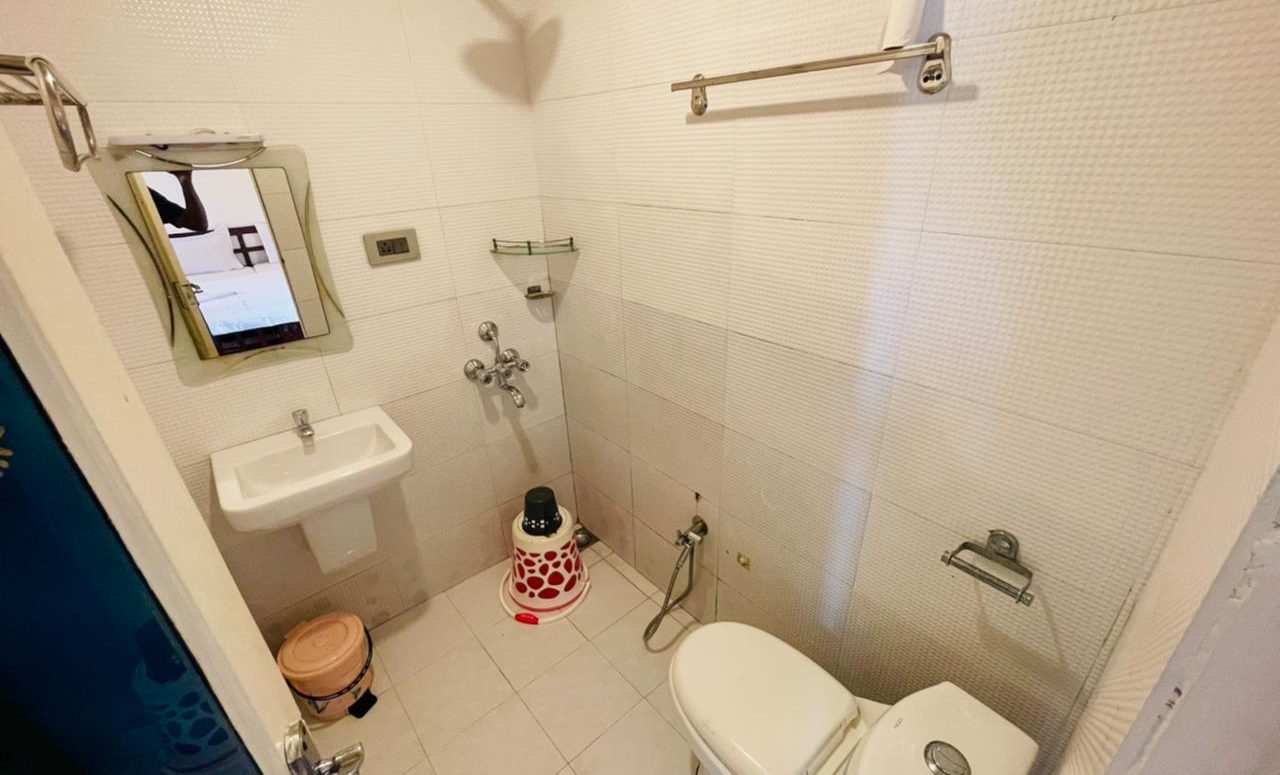 Traditional 1 Bedroom Deluxe Houseboat with Special Upperdeck
One Bedroom Houseboat with upper sun deck and an open upper deck. Best for couples and honeymooners. The normal A/C timing in this houseboat is from 09:00 PM to 06:00 AM in the bedroom. Optional Full-Time A/C service facility is available in the glass-covered area/bedroom.
Check-in: 12:00 Noon
Check out: 09:00 AM
Traditional 1 Bedroom Deluxe Houseboat with Special Upperdeck areas that gives you a mesmerizing view and a sight to behold. This Kerala traditional 1 bedroom houseboat at alleppey has a front upper deck area that can be used for sitting and sightseeing. Another backside upper deck is used for sunbathing.  This is one of the best Houseboats with 2 upper decks in Alleppey, and so it is also our top seller
Note: The bathtub is not always filled with water. It's just for making bathing easier. Expect only deluxe/standard facilities onboard.
| | |
| --- | --- |
| Normal Occupancy | 2 Adults |
| Maximum Persons allowed | 4 (max 3 adults) |
| Extra adults cost | ₹ 800 |
| Extra child cost | ₹ 600 |
9pm-6am AC
Music System
Private Bathroom
TV in Dining Area
Upper Deck
9pm-6am AC
Music System
Private Bathroom
TV in Dining Area
Upper Deck
Check In
Welcome with Tender coconut/fruit juice by the service boy followed by a short introduction about the cruising and the local geography. Later cruise starts and you'll be taken to the magical waterways of Alleppey.
Lunch
Houseboat will stop for your lunch, with a lavish menu of traditional Kerala cuisines with healthy dishes
Cruising
Relax and enjoy the Canals, rivers, and backwater through cruising.
Evening tea
Provide you evening snacks & continue the cruising that covers beautiful rivers and canals shaded with coconut trees and small village houses dotted cover there, green paddyfields, old churches, etc.. You can get the surface in between and can experience the taste of toddy.
Cruising
House boat will anchor in our private anchoring area. (Till next day morning 08:00 AM)
Anchoring
You can also get a chance to go out and roam around the riverside or villages and come back.
Dinner
After a day of exploring the backwaters, settle in for a delicious dinner on the houseboat. The menu features a variety of tasty and satisfying dishes, made with fresh and high-quality ingredients. Guests can enjoy their meal in a relaxed and intimate setting, surrounded by the peaceful scenery of the waterways.
Sleep Time
On the houseboat, guests are expected to retire to their rooms by 10:30 PM. The rooms are equipped with comfortable bedding and amenities to ensure a peaceful and restful sleep. Please note that guests are not permitted to remain or sleep outside the rooms after 10:00 PM, ensuring the comfort and safety of all guests on board.
Sunrise time
Rise and shine on the houseboat with a breathtaking view of the sunrise. Start your day with a refreshing cup of bed coffee and enjoy the clean, pollution-free air of the backwaters. As the sun rises, watch the stunning transformation of the scenery and take in the peaceful and serene atmosphere.
Cruising
The houseboat will cruise through a network of waterways, offering stunning views of lush greenery, peaceful villages, and colorful landscapes. Enjoy sightseeing as you take in the local flora and fauna, spot local fishermen, and admire the traditional Kettuvallams (rice barges) that traverse the waterways.
Breakfast
The menu features a variety of healthy and tasty options, including traditional Kerala specialties and continental favorites. Dine in a comfortable and relaxed setting, surrounded by the tranquil scenery of the backwaters.
Checkout
As the houseboat journey comes to an end, it's time to say goodbye to the backwaters and the houseboat crew. The houseboat staff will assist with any final arrangements, including helping with packing and ensuring all personal items are gathered. Thank you for choosing this unique and unforgettable way to explore the beauty of the Kerala backwaters. Until next time, farewell!
Check in Time: 12 noon and Checkout 09.00 AM next day.
Houseboats are for exclusive usage and not shared.
Houseboats are accompanied by navigator and cook.
Meal plan – Starts with Lunch and ends with Breakfast (Typical Kerala Cuisine, if you require any other cuisine inform us at least 5 days in advance)
The Houseboat will anchor by 5:30 PM for the night stay and will retain the cruise the very next morning at 08:00 AM. There is no cruising in the lake allowed in the evening hours or late night.
You can use A/C anytime required in PREMIUM / LUXURY Houseboats.
The houseboat has limited facilities and resources. Do not compare with Hotels and Home.
Swimming in the backwater is strictly prohibited
Do not cause noise disturbance to the villagers during night halt.
The Food and beverage service on the houseboat is only up to 10:30 PM.
Guests are not permitted to remain or sleep outside the rooms after 10:30 PM.
Boat will be halted for one hour during lunch break.
The distance we cover is about 20-30 kms and the place of the night halt will be decided by the captain according to the weather and climate